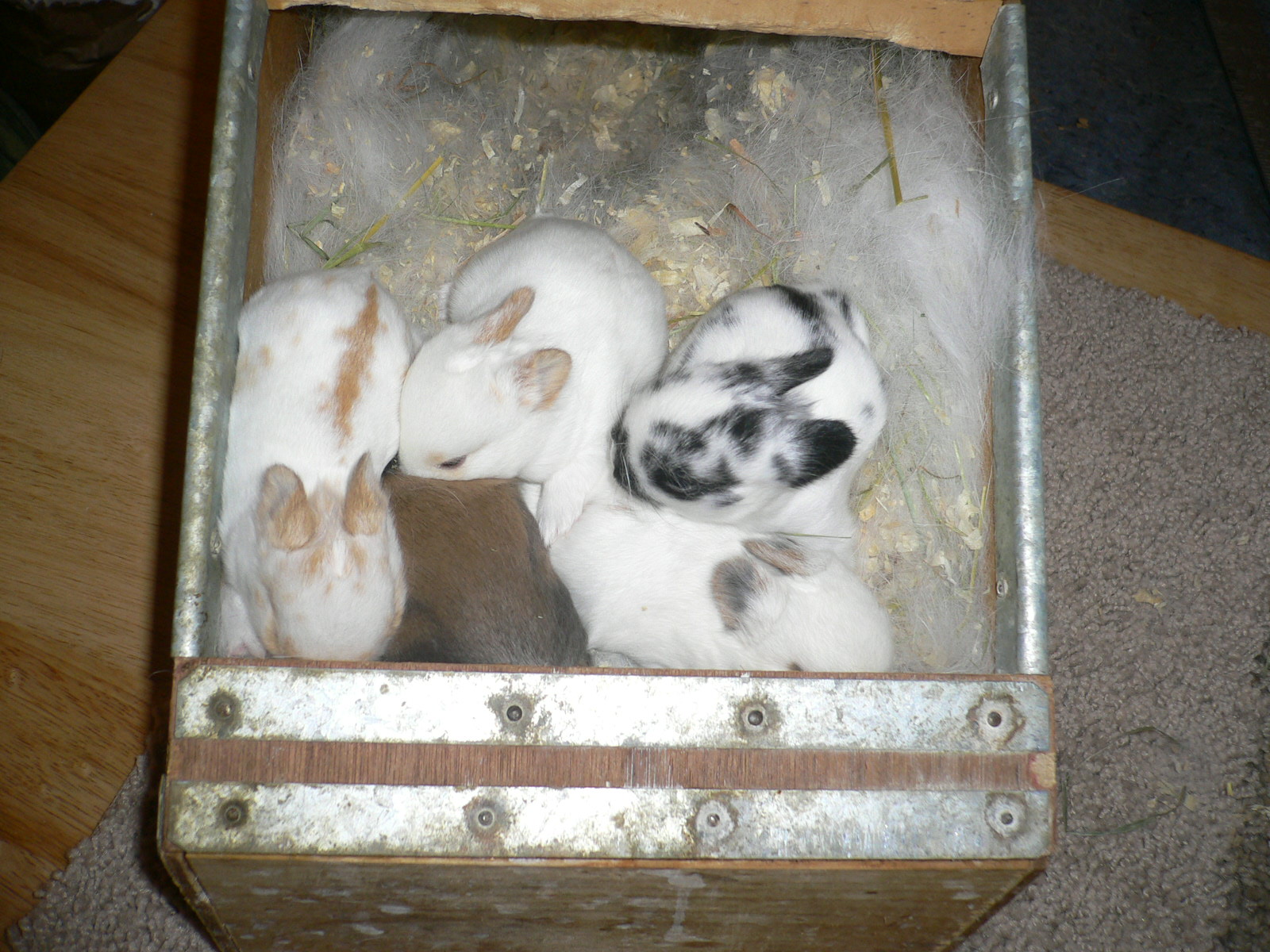 This is my first broken litter born on February 1, 2008. Miss Mona has done an outstanding job with her first litter. She has a broken black, a tort, a broken orange, a charlie orange, and a charlie chestnut all the babies are amazing.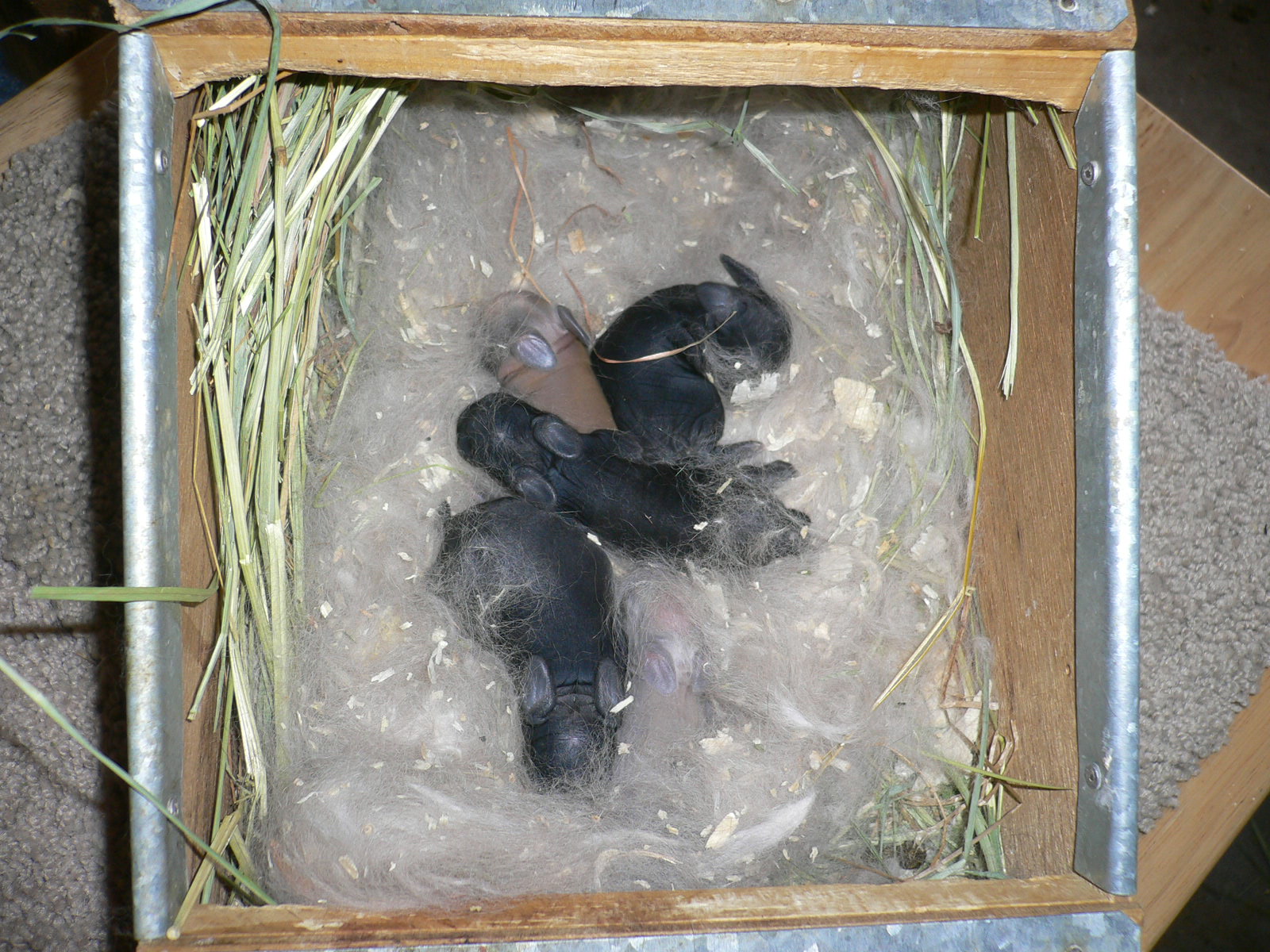 Finally after all winter long I have a Holland litter, these 5 little guys are out of Brigetta my Blue Tort Doe, looks like she had three blacks, a black tort and a blue tort, can't wait to see how these guys develope.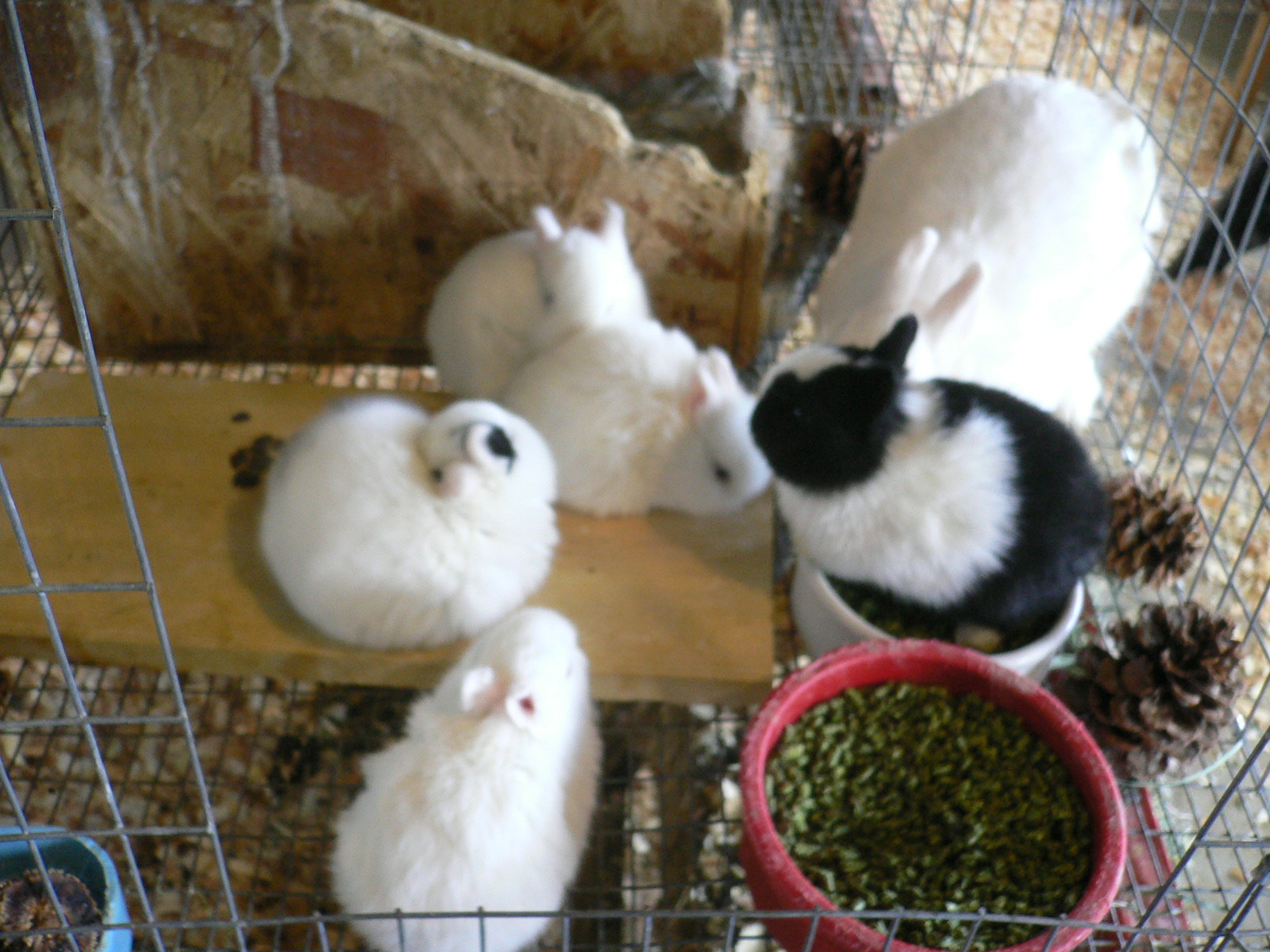 This is PJ's 1st litter she produced some amazing little Blue Eyed Whites and two adorable vienna marked blue eyed whites. These five babies are only 4 weeks old and are showing some very good promise. cant wait to see how they develope.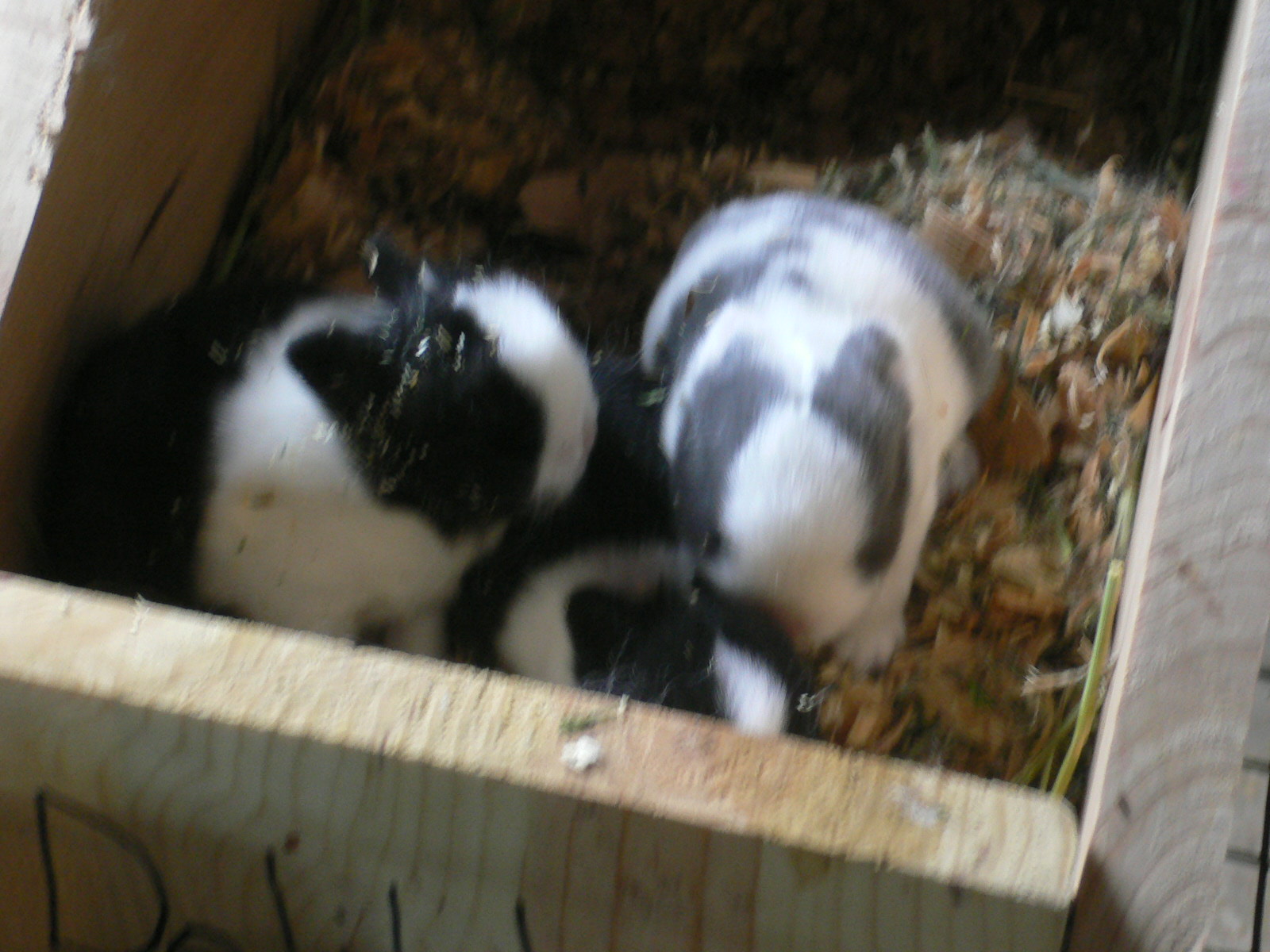 This is Delilah's litter, 3 very cute vienna marked bew's